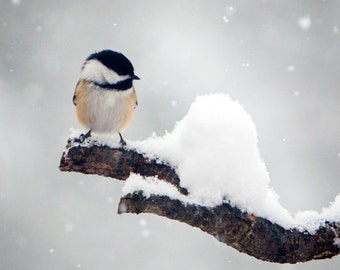 The Christmas Bird Count is an awesome tradition , one that defies competition as it is an event that is conservation focused ,not some sort of frivolous competition against other count circles. This count is for the birds, a tradition that has continued for 117 years. So , with anticipation this fun event for Kings County starts tomorrow with some promise.
Started in 1909 by Dr Chapman, an ornithologist to protest the Christmas Day "side hunts", the traditional event has really come a long way. When the horrible side hunts occurred, the bird populations became decimated by overeager hunters looking to get the most birds shot and killed for the big prize or inglorious reputation. So in protest that garnered much publicity Dr Chapman organized with a number of his friends in NYC Central Park ( as well as other cities) to look at birds instead as a counting tally and it rallied the conservation movement henceforth.
Here;s more about the CBC initial beginnings.
http://www.audubon.org/history-christmas-bird-count
IN Prospect Park , one of 9 locations counted within the 15 mile circle , there's some promise. An adult very white SNOW GOOSE continues to feed with CANADA GEESE on field 5 in the southern section of the Ball fields at western Long Meadow. Although likely found anyway in Jamaica bay Refuge, a Snow Goose is a great bird for Prospect. 5 WOOD DUCKS also continue in the Upper Pool south of the Tennis House, its potential as the only sighting in the whole count circle a likelihood , called a "Saved Bird" meaning it saved the count for a usually seen species. On Prospect Lake, which I didn't have much time surveying, there are 5 HOODED MERGANSERS along the Peninsula shoreline; sometimes the excited drakes would open their beautiful white crests to impress the hens.
Another interesting note as I drove along Center Drive for a common species now considered uncommon was RED WINGED BLACKBIRD. A flock of at least 25 birds in a feeding frenzy was eating sweet gum seeds on the ground ,seeds that fell from the big tree at the hard curve just past the cemetery. I thought that was significant for its number.Sometimes, if looked carefully there may be something pretty good among them.
Hopefully there will be surprises tomorrow.That's the fun part: something unusual, or rare ( like last year's Painted Bunting), or even something unseasonal , a late bird or straggler (like last Mondays Common Yellowthroat). In any case, enjoy yourselves if you are participating in this wonderful tradition that everyone is a significant contributor of the best conservation story around.