On this great American feast day, I will focus on eating and name the

DOUBLE-CRESTED CORMORANT

as my bird for the day.(No, not the Turkey)

After seeing the perched

COOPERS HAWK

( see my previous Metro Android posting) that cooperated nicely for my close cell phone shot, I turned to see the

Cormorant

in the Lullwater between the pink beaches of south Breeze Hill and the Peninsula. What I saw next amazed me. The cormorant dove and came up with a

very large wide bodied fish

, either a Bluegill or Black Crappie fish about 6 inches wide and swallowed the whole thing ! I could see the throat of the water bird enlarged considerably, a mass that I saw go down even into the body. Wow ! Talk about fast eating and huge portions ! ( Which I am sure many Americans will do the same today :) > )

( to get an idea of the fish shape, see link -->

http://www.landbigfish.com/fish/fish.cfm?ID=14

)

or

http://www.fishingreports.com/blog/black-crappie

)

On my turkey trot to the park, a delightfully good morning, something to be thankful for ,able to enjoy the outdoors and the birds in them, particularly on a brisk sunny cold day with occasional wind gusts.

The hillside of south Lookout Hill was a feast for the eyes. And nothing so compelling than seeing , if not Wild Turkey

which was missing today

, then New York State's iconic bird, a bright blue male

EASTERN B

LU

EBIRD

! I spotted the bluebird at the top of the dense weedy section along Well drive above the Magnolia grove and the green shipping containers. As I expected , the bluebird was

eating

, strangely , multi flora rose berries, the red delicacies a treat for the bluebird. It stuck around abit up there until later as I was heading home, where Klemens was waiting with his visiting Dad by the grove . No sign of the bluebird, likely because of the perched above adult

COOPERS HAWK

, that I have a drama story to tell soon.

The hillside here at lower Lookout Hill was terrific. Along with the bluebird, bright red

NORTHERN CARDINALS

and

BLUE JAYS

dominated the scenery, two great winter species that oftentimes are overlooked as too common species. ( Not to me, since I remembered them well from my childhood when they faithfully visited my backyard by the Bklyn Queens Expressway ). Along with those birds, expanding the range a little along this lower hill, also seen an unexpected female

PURPLE FINCH

,

CAROLINA WREN

,

CEDAR WAXWING ( perched in the birch) ,

SWAMP SPARROW , SONG SPARROW ,HOUSE FINCHES

and

AMERICAN GOLDFINCHES

all filled the moments, making this site the day's festive centerpiece.

The newly put up feeders held mostly

HOUSE FINCHES

along with

WHITE-THROATED SPARROWS

and

Goldfinches

. Its still early but certainly bird diversity will increase in the holidays ahead ( well ..every day is a holiday for the birds as winter cold tests their resolve.)

And lastly , though it was my first park day experience when I entered the park at Greenwood Ave, it was raptor clash. Just earlier, I surveyed the Lake , huddled along phragmites, a tightly knit

NORTHERN SHOVELER & RUDDY DUCK

flock sheltering from gusty winds almost hid from my gaze a drake

WOOD DUCK

.After the water views, I proceeded towards the West Island shelter when a low flying large raptor flew over me. It banked right and flew up to perch on a tall elm by my home park entrance.It was the adult

COOPERS HAWK

, this morning all over the place. But that large accipter ticked off the territorial adult

RED-TAILED HAWK

, charging hard for the accipiter, forcing it out of its perch. Turkey day dramatics !

Be sure to check out the lake. Its a beautiful setting , particularly today with ten gorgeous

HOODED MERGANSERS

gracing the waters , separate individuals joining together at Three Sisters Islands, something symbolic today as family and friends gather together to celebrate thankful expressions and divine prayers to the Good Lord.

Happy Thanksgiving to all,

--KB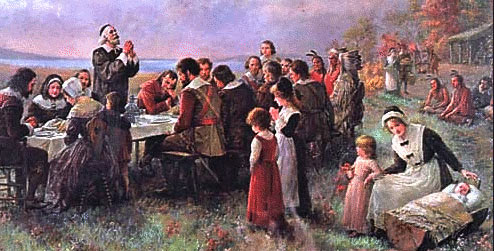 Lists:
date = 2013/11/28
site = Prospect Park
Location = 

Feeders

Mourning Dove 1
White-throated Sparrow 5
Song Sparrow 1
House Finch 23
American Goldfinch 6
House Sparrow 
date = 2013/11/28
site = Prospect Park
Location = 

Lake

Pied-billed Grebe 2
Double-crested Cormorant Lullwater...my bird today !
Great Blue Heron 
Northern Shoveler ~135
Gadwall 4 yesterday
Canada Goose 32
Wood Duck drake west isl cove , along phgmites
Hooded Merganser 10, 3 drake, 9 hen Three Sisters island open water
Ruddy Duck ~90
Mute Swan 6
Mallard 
Cooper's Hawk adult, in various places, first spotted at southwest woods Greenwood Ave
Red-tailed Hawk charging at Coopers
American Coot 5
Great Black-backed Gull 2
Ring-billed Gull 
Herring Gull 
Rock Pigeon 

date = 2013/11/28
site = Prospect Park
location = 

Lookout Hill lower slope/Well drive

Cooper's Hawk 
Rock Pigeon 
Downy Woodpecker 1
Red-bellied Woodpecker 1
Blue Jay 5
Carolina Wren LP 249
American Robin 3
Eastern Bluebird male, bright blue bird, eating rose berries
European Starling 1
Cedar Waxwing 1, spotted by Klemens 
Swamp Sparrow 1
White-throated Sparrow 4
Song Sparrow 2
Northern Cardinal 8
Purple Finch female 
House Finch 9
American Goldfinch 4
House Sparrow 
From Vinni Falci:
Peter:
I looked at the list today. Besides the birds listed Eni and I had two
Rusty Black Birds
by the phragmities (where Sora was). Also of interest were 4 red tailed hawks flying low and calling by the Lincoln road entrance. Looked like either courtship or territorial behavior.
Vinnie
[KB Note : peninsula right marsh ]