The gorgeous morning walk in Prospect Park on this sunny November day was fruitful in raptor sightings. Short as my birding walk with Marc Brawer and Adam, we enjoyed seeing four species around the lake circuit.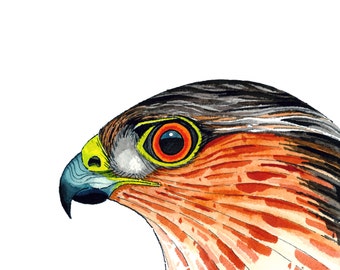 Before meeting up the friends, the SHOVELERS got my attention.I figured why not count them for starters.Inside the West Island cove, over 165 NORTHERN SHOVELERS were roosting there. Farther out I also counted over 35 Ruddy Duck. The Lake didn't excite me much today. Then Marc and Adam came along and we birded the south shore.
The raptor observations started first at Three Sisters Islands thanks to Marc's sharp eyes. A SHARP SHINNED HAWK flew in and perched almost hidden on the western island. This was likely the same bird I spotted in the distance circling above Lookout Hill earlier. We had great looks at the adult bird with its back toward us, in scoped view. The second raptor was the flyover Red tailed Hawk.
Adam left and Marc and I oriented ourselves for the rink greenroof. Up there where quiet ensued except for the noisy skating crowd, Marc spotted a beautiful AMERICAN KESTREL male perched high up on a leaf bereft tree. After that the Terrace bridge got us raptor number four , a circling juvenile COOPERS HAWK, with its typical high streaky plumage. Adam happens along and also witnessed this bird overhead.Either another kestrel or the same before shared the airspace with the Coops.
Not much to brag about with a small songbird list but we would take seeing a nice assortment of raptors.
A note to mention with a good songbird;over in Greenwood cemetery, Joshua found YELLOW BREASTED CHAT by Sylvan water. Check the previous post below for details.