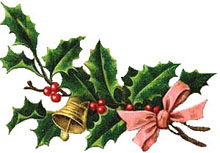 Doug Gochfeld reported now
ICELAND GULL
on Prospect Lake, best vantage from Three Sisters Islands area, i presumed the rare gull in the flock of usual gulls.Scope may be required.
Iceland Gull is a white winged gull , today's bird is a juvenile.
-KB
Note here's a helpful link to see what to look for
http://www.pbase.com/birdfedr/iceland_gull
********
More details from Sean Sime who posted to nys birds list serve
Doug Gochfeld asked me to post he is currently looking at a juvenile
Iceland Gull on the lake in Prospect Park, Brooklyn.
The bird was initially spotted from the peninsula, but is closest to the
red rescue ladder near Three Sisters Islands.
Cheers,
Sean Sime
Brooklyn, NY
- See more at: http://birding.aba.org/mobiledigest/NY01#588377
Regards KB ( stuck in Philadelphia :-\ )