Hard work and patience was the name of the game even as a weak front north wind came thru during early morning hours.A small trickle of warblers were scattered sightings ,hard to see in the dense foliage for today's birders in Prospect Park.
Highlighting warblers, the continuing CAPE MAY and a PRAIRIE were seen today. Cape May still is hanging out at the Peninsula shelter big pines. Found by Ryan Goldberg and friends,it was a tough bird to see with the strong back light and high up movement. The Prairie spotted by Kathy Toomey hung around Arleen's Pines adjacent to the Butterfly Meadow.I had no luck spotting this bird.
Other warblers around Lookout were usual: AMERICAN REDSTART,COMMON YELLOWTHROAT,BLACK THROATED BLUE, and OVENBIRD.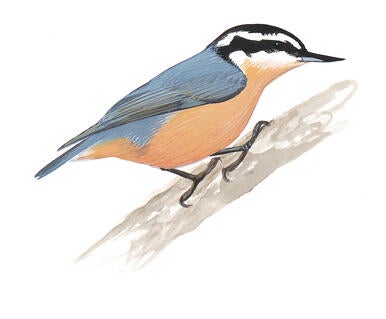 There's a RED BREASTED NUTHATCH In town. It too hung around Butterfly Meadow,but moved north to the slope of the hill's West flank where Kathy refound in the big pine,the nuthatch feeding from a pin e cone.
NORTHERN FLICKER and Red bellied woodpecker added to the hilltop list.So was seen SWAINSONS THRUSH in the Paper mulberry up from the Maryland monument top steps.Veery was seen earlier above the Wellhouse.
I guess it's not too early to see NORTHERN SHOVELERS. Early ducks that they are,three of them glided along in the lake Northwest section following a single bird yesterday. Winter dreams for the summer weary is a cool idea?