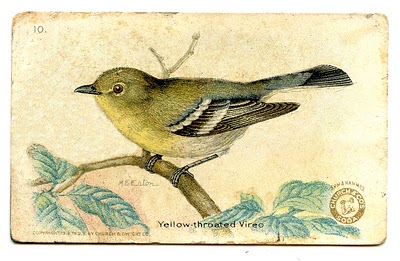 Predictably, with last night's passing storm and wrong winds, certainly not in favor for migratory birds, converted into a low birding day. The quietude was noticed with one or two quality sightings to note.
Two YELLOW THROATED VIREOS made Thursday's birds. One was reported by Orrin over at Greenwood Cemetery. Closer to here at Prospect, Richard Payne found one in the Ravine.
The second quality species is CLIFF SWALLOW. Observed by Joshua M, it was seen over Prospect Lake in early afternoon before it too departed not long after the sighting.
The Brooklyn Bird Club had its walk today and as soon as I get the report I will forward to here.
At least this day was special: It's John Jay Audubon's 233rd birthday.