Not much to report now as the chilly north wind continues to be sort of a barrier to migrants. There was a report of 3
TREE SWALLOWS
over at Greenwood Cemetery at the Hillside section where the pond is.Bobbi Manian observed the swallows.
Yesterday , I saw a perched falcon at east Nethermead , turning out to be a gorgeous
AMERICAN KESTREL
. It stayed there until an annoying BLUE JAY wanted to make some noise. Two days before , a MERLIN at Butterfly Meadow , perched atop the large Sweetgum Tree checked in.
There's a weather forecast of warmer air flow tomorrow.The temperature is supposed to be 68 degrees with a southwest wind...Looks good....maybe the creepers will pass through.
http://www.accuweather.com/en/us/new-york-ny/10007/daily-weather-forecast/349727?day=2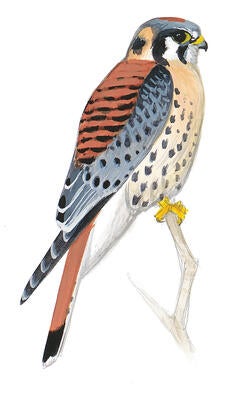 On the way home from work,I spotted high above West Nethermead,three soaring GREAT BLUE HERONS. They circled quite a bit.
A single PIED BILLED GREBE remains in western Prospect Lake.