A frigid cold walk for a Brooklyn Bird Club Prospect Walk turned out to be a short one for the very small group. Frosty numbers was the norm as bird activity was very low.
The best site in Prospect is as expected the feeders.Everywhere was kaput. Not even any hawks.I guess it was that cold and numbing for our fingers. Those feeders are a lifesaver. The best highlight turned out to be blackbirds. There was an active flock of 16 RED WINGED BLACKBIRDS ,some attacking the suet with determination the rest spread out on the ground below. There was also a lone FOX SPARROW vastly outnumbered.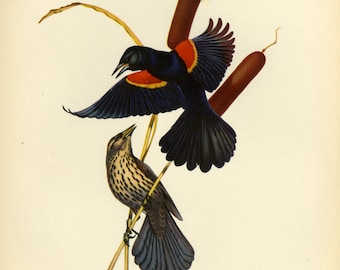 For Prospect winters,the Lake produces the most interest. Unknown to me till later of another find by Marc Brawer,two Canada Geese with orange neck bands got our attention. The band codes Y3T4 & X 3A9 seen by Duck Island,was reported later to the Bird Banding lab at Patuxent wildlife research center; I will let you know later those geese origins. we also spotted a hen AMERICAN WIGEON by West Island with the the usual ducks.
I got an email later with an attached photo from Marc.shot from across the Lake;Marc photographed a juvenile SNOW GOOSE quite early, not seen later. It could be around but this frigid day chased us indoors.The photo will show up later.
In a positive light its good the count is next Saturday.Today was a freezing dud, with better hopes for better and definitely more active birds.