Sunday morning didn't see much action, Monday morning found more; even a little action but certainly a variety of good birds to report. All migration therefore is at the mercy of the weather and wind direction. Sunday stunk because of heavy rain Saturday evening when birds didn't go for obvious reasons,staying hunkered down in the south. Even with last nights wind still northerly, desperate birds wanted to go anyway evident today. That makes Wednesday quite intriguing , maybe the floodgates opening as Tuesday's evening wind is projected to turn southwest.Those held back birds are dying to go north.
A Prospect Park Monday marked by several good warblers was supported by overflying BALD EAGLES.Reports of HOODED, CAPE MAY, TENNESSEE,WILSON'S , CANADA ,LOUISIANA WATERTHRUSH & BAY BREASTED WARBLERS made morning birding interesting. The eagles numbered about 4 birds, I gathered, each ( or the same bird) reported by Tripper Paul and Joshua Malbin; however my friend Gregory Otis saw two Eagles together flying low over the Lake mid morning before rising over Lookout Hill south, an immature and an adult pair.
Here's the lineup of the warblers reported by location; HOODED in south Midwood by the bridle trail from Center Drive; CAPE MAY at the Hooded spot; WILSON's at the Lullwater entrance across from the boathouse; TENNESSEE at the Music Pagoda; CANADA at Lullwater north cove; BAY-BREASTED over RAVINE Little Rock Arch.
In addition, WHITE CROWNED SPARROWS are coming through.One was at West Island, the other below the Maryland Monument. Ed Crowne did well today here as well as some of the warblers.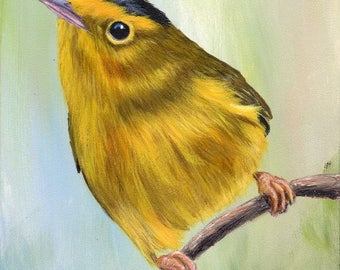 A LEAST FLYCATCHER also appeared at Lullwater cove.
Last PURPLE FINCH was reported and a Darn holdover SNOW GOOSE still stick around per Richard Payne.