I realized my Woodcock crystal ball actually worked.In planning trips for the Brooklyn Bird Club months ago,I penciled In a Woodcock walk today led by the Timber doodles crew. They succeeded in getting three at Greenwood cemetery.
The wood cock at the cemetery on this very frigid day stuck frozen for great views. Two spotted by Dennis was at -ironically- the Boocock crpyt at Dellwater. The first sighting was at a reliable location the Warrior path by the Civil war monument.So a good day for 17 brave members fighting off the cold including leaders Dennis,Bobbi and Kristin..i look forward to the list later.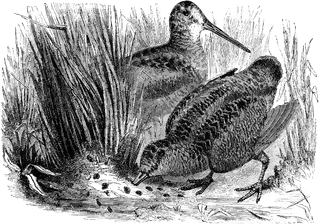 Meanwhile Greenwood's eastern neighbor isn't having a shabby day. Most notable is the KILLDEER reported at the Nethermead. ( by Daisy Paul). Then reports of ducks highlighted by 18 WOOD sharing Upper & Lower pool; six RINGNECKED DUCK, and throw in a GADWALL as well. The seasons first TREE SWALLOW flew over Terrace Bridge.Winter species are passing thru;check the largest Prospect list in the link at the heading above left.