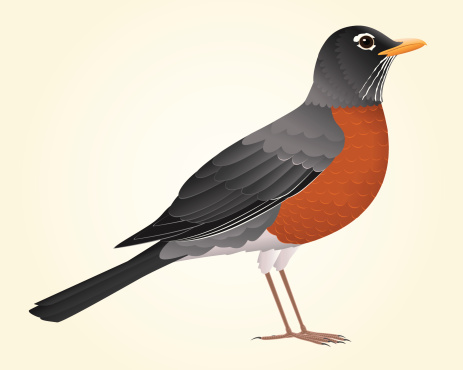 This beautiful snowfall glamorizes the landscape. A white covering everywhere, with lawns a blanket of snow, as American Robins present themselves prominently.
In several areas, particularly at the Tennis House south lawn and the Nethermead east, American Robins , red breast showoffs, run around and peck at the ground where snow didn't cover yet leaves that hide bugs. The robins look quite nice, a juxtaposition of spring migrants & hardies with winter backdrop, running here and there, flipping over leaves.
At the feeders, there's a buzz as well. 26 RED WINGED BLACKBIRDS swarmed the feeders, pushing aside the regular small guys like Chickadees and Goldfinches. They don't stand a chance.But below on the ground , after I had refilled the feeders and seeds dropped to the ground , I noted an increase of WHITE THROATED SPARROWS along with the usual RED FOX SPARROW joining in.
But despite all this beautiful snowy landscape, I have one frosty question in mind: where the hell is that tease Goshawk??